Taggito
IoT & NFC for Event Management
Taggito is an IoT and NFC-focused e-commerce serving thousands of clients in Spain and Latin America.
I joined the company to help create a vision of how IoT (Internet of Things) and NFC (Near Field Communication) will shape the future of events management.
Consumer Mobile App
Long queues at ticket checking counters are standard, and this painful experience can be avoided by setting up NFC readers at all entry points to track attendees as they check-in at the venue.
Every event attendee can use a wristband and or mobile app to perform tasks like buying snacks, drinks, and merchandise items. NFC is crucial when thinking about major events and crowd management; speeding up payments also is a must. All these actions without loading the Wifi or the phone network.
My first task was to design an easy-to-use mobile app for event attendees to enter events smoothly, add their credit cards, or make a bank transfer to easily make payments during the event. And also a dashboard where they can control their expenditure.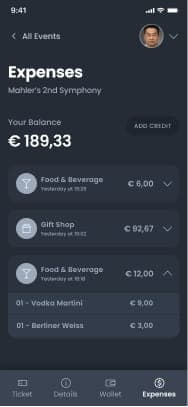 Events Management Platform
Event management is not an easy task, especially when you have to coordinate all the activities so that attendees come back satisfied and spread positive views about the event.
NFC or Near Field Communication is an evolved technology that offers various benefits to help event organizers stay in touch with attendees long after the event is over.
This technology also works as an advertising tool when event managers allow attendees to link their social media profiles and let the users check in to the event. This kind of free advertising can be a brand activation tool for sponsors.
When swiped at different event zones, the NFC App helps the sponsors gauge details about their activities and use this data analytics to make their future events better. As a sponsor, you can also analyze positive and negative feedback with a clearer perspective as data will drive it.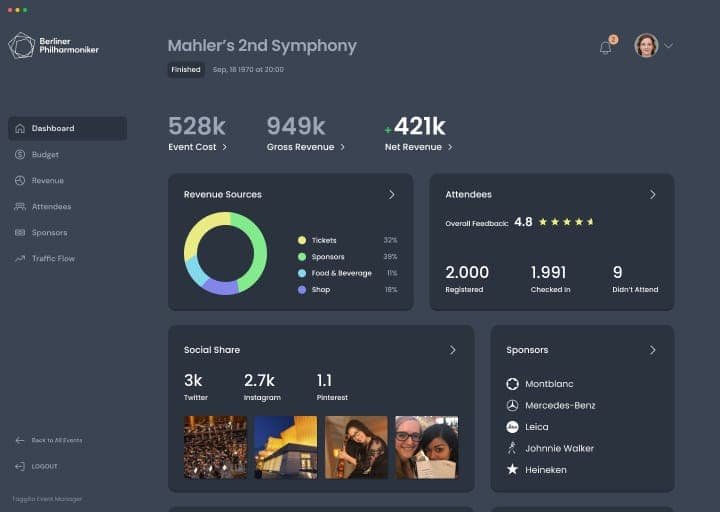 "Roberto is a well-rounded designer who has the rare knowledge of the entire development stack."