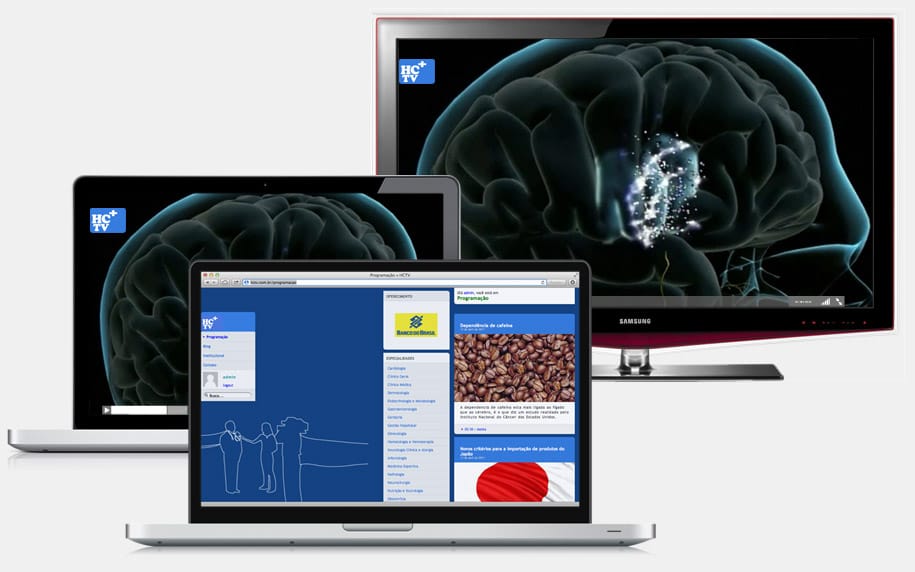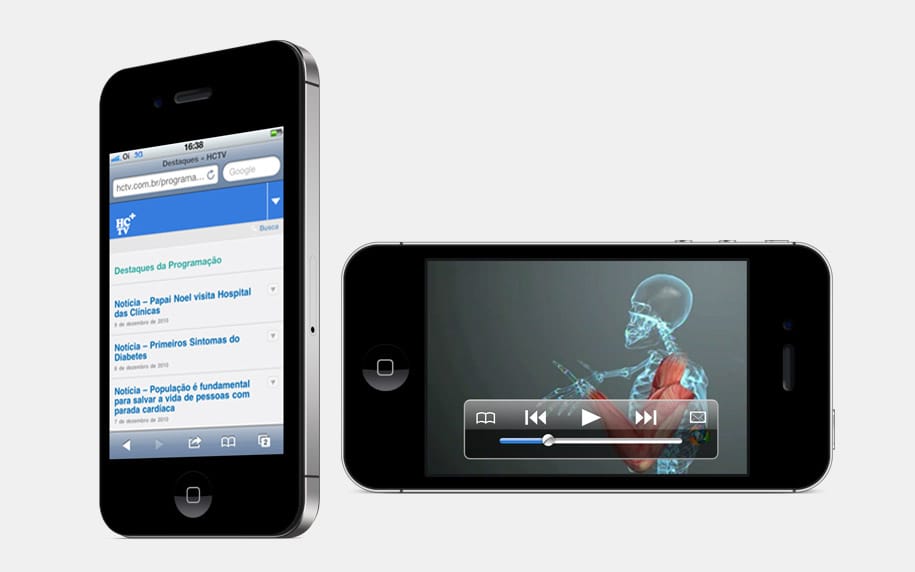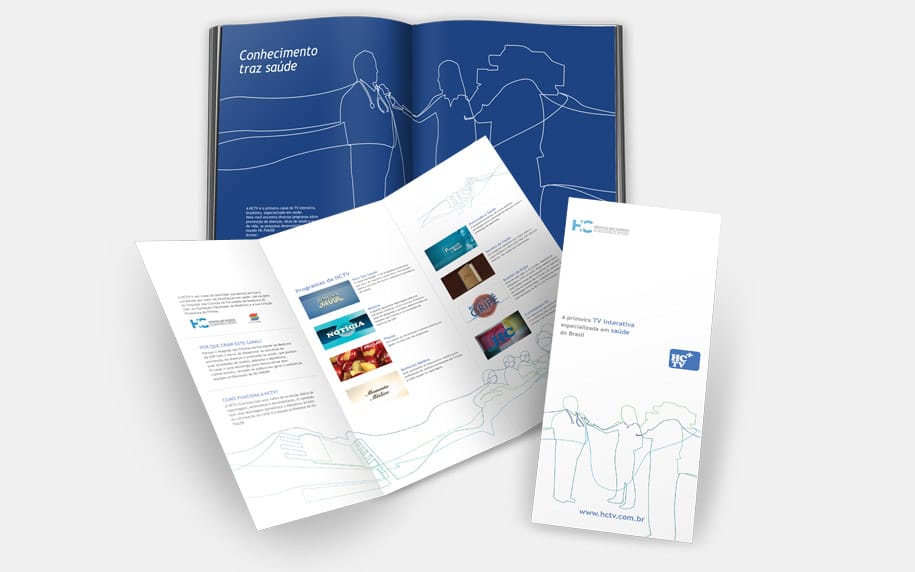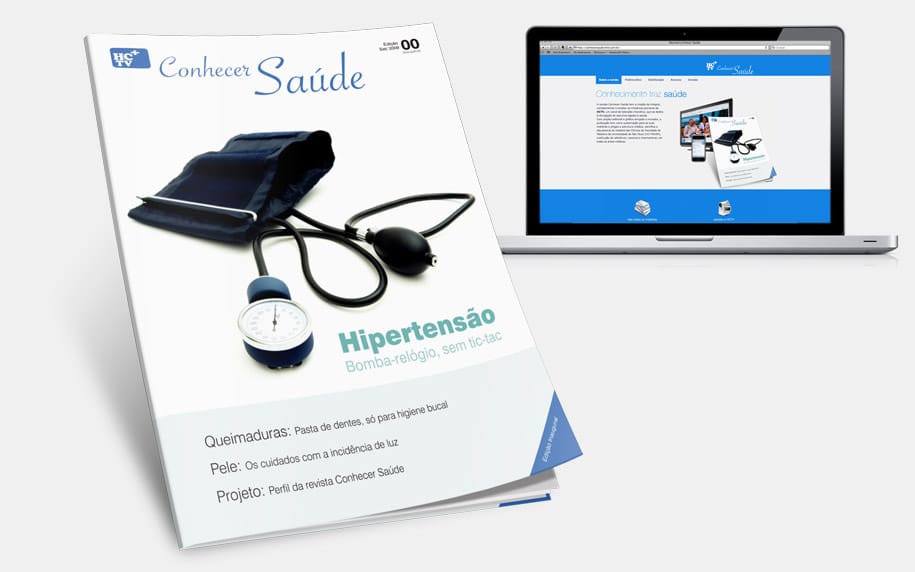 HCTV
Brazilian first health care Web TV
At the beginning of 2008, we've heard that the Hospital das Clínicas was interested in creating a media project to optimize their relationship with its stakeholders.
We envisioned our WebTV platform as the central point of this communication project.
We partnered with Luz Criação, an experienced video production company, to enter the bidding process. We were awarded the contract, they said the web tv platform was unique between all bids. In fact, we were the only company with this kind of technology in Brazil.
Project Background
Hospital das Clínicas is the largest public hospital and health care research center in Latin America, with more than 20,000 employees. The online TV created a space to discuss, educate, and inform on various medical topics, based on cutting-edge research, academic studies, disease prevention, and health promotion.
My role
As the creative director, I was involved in various parts of the project, such as recruitment, visual identity, editorial, social media, and advertising strategy.
Team
I'm very proud to have worked with this talented team:
Roberto Barbeiro (CEO)
Maureen Santos (Business Development)
Felipe Gushiken (Business Development)
Nice Mendes (Lawyer)
Carine Chemin (Intern)
Hanne Giacini (Web Designer)
Renato Landislau (Web Designer)
Osmar Cruz (Visual Designer)
Richard Bastos (Copywriter)
Rose Castilho (Marketing)
Mazinha Silva (Marketing)
Arnaldo Heleno (Social Media)
Gustavo Pimentel (Executive Producer)
Carolina Cassiano (Chief Editor)
Fabio Ferraz (Reporter)
Mariana Armentano (Reporter)
Thays Scavacini (Reporter)
Celso Freitas (TV Host)
Frederico Morbach (Motion Designer)
Jean Dias (Motion Designer)
Ricardo Dias (Motion Designer)
Zé Gomes (Motion Designer)
Helena Amauro (TV Editor)
Renato Schutz (TV Editor)
Sérgio Kuwahara (TV Editor)
Elias Cruz (Camera)
João Renato (Camera)
Mauro Santos (Camera)
Walace Nascimento (Camera)
Ingrid dos Santos (Office Manager)
and the E.Com dream team
Project Deliverable
Over 2 million subscribers in the first two years, making the project a commercial success. The list of tasks and tools developed by my team, and I included:
Content Strategy
Visual Identity
Web TV
Mobile TV (iPhone and Android)
SEO
Social Media: Twitter and Orkut
Brochure
Magazine Ads
Promotional videos
Monthly Magazine
Media Kit